Transponder Key Programming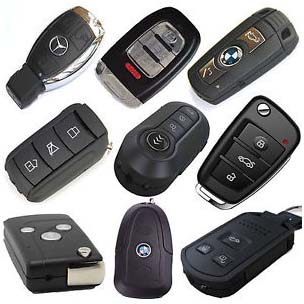 If you're looking for fast and friendly experts for transponder key programming, we can help! Our technicians are licensed, bonded, and insured. We train our techs in the latest standards of transponder key programming for optimal ability to quickly work with transponder keys for vehicles of all makes and models, both foreign and domestic.
What is a Transponder Key?
Transponder car keys are a remote control for your vehicle. Proximity keys have a microchip that communicates with the vehicle through a radio signal to unlock your car from a distance. Each one is programmed to a specific vehicle and only works within a certain distance of that vehicle. They can look like regular car keys that have a plastic top with buttons, or they can be a handheld device without the metal key portion. Some of these keys have additional features, such as starting the ignition, the heat, or the air.
Transponder Key Programming
Whether it's your personal car or company truck, we can help. Our expert technicians are thoroughly trained and equipped with the most up-to-date tools so they can re-program your key and get you back to work or play as soon as possible.
Transponder Car Key Replacement
If your key stops working because of damage, such as the case breaking or the loss of a button, we can replace your transponder key. We carry a selection of replacement transponders for all makes and models of foreign and domestic vehicles.