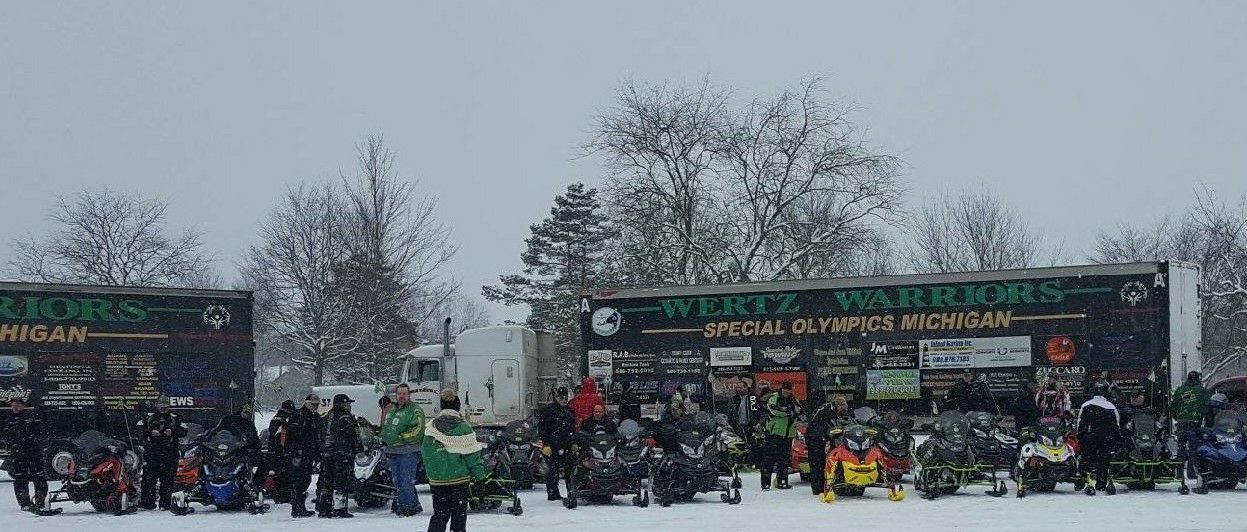 2023 SPECIAL OLYMPICS WINTER GAMES, PRESENTED BY THE WERTZ WARRIORS
The Wertz Warriors ride 900 miles throughout northern Michigan to raise funds and awareness for the Special Olympics. Tony is proud to be a Wertz Warrior!
Make a Donation
If you would like to donate to support the Wertz Warriors' efforts, please stop into Garfield & Canal Service.
Be a part of the ride that changes lives. The Wertz Warriors are looking for riders to join the cause. Riders who participate will enjoy the seven-day ride touring northern Michigan, be a part of the Opening Ceremony at the SOMI State Winter Games, and will have gas and most meals provided. Riders must meet a fundraising commitment to participate. Anyone interested can contact the Wertz Warriors at [email protected] or at 586-725-9660.
Since the first ride in 1982, the Warriors have traveled more than 1,000,000 miles on their snowmobiles and have raised over $9.9 million, and completely fund the Special Olympics of Michigan Winter Games each year.